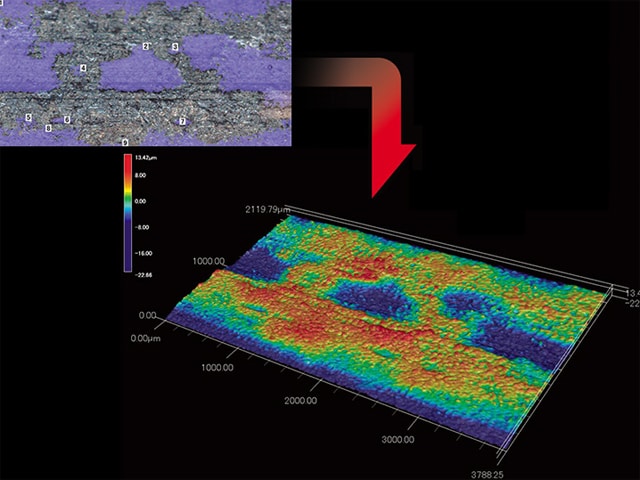 Brake pad wear evaluation
Shapes in a wide viewing area can be captured, so not only is it possible to check the overall wear status but it is also easy to quantify the amount of wear by measuring the volume. This enables comparisons of wear before and after endurance tests and accurate judgements of wear trends.
See the catalogue for other examples.