Steel
Efficiently converting iron ore into usable pieces of steel requires precision at each stage in the process. KEYENCE sensors provide measurement and inspection solutions to every facet of the steel industry - including red hot metal, cold rolling, and forming. Check out some of the solutions our sensors provide below.
View Catalogue
Tracking the position and height of each edge prior to welding helps to minimize defects that could negatively impact weld performance.
2D/3D Laser Profiler
LJ-X8000 series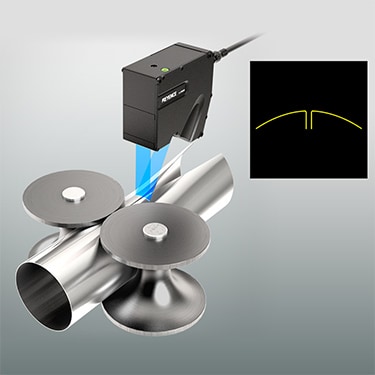 Catch welding defects such as pits, melting, or spatter with 2D or 3D inspection using laser profilers. The LJ-X8000 is unaffected by the colour of the weld, so it can reliably inspect any weld.
2D/3D Laser Profiler
LJ-X8000 series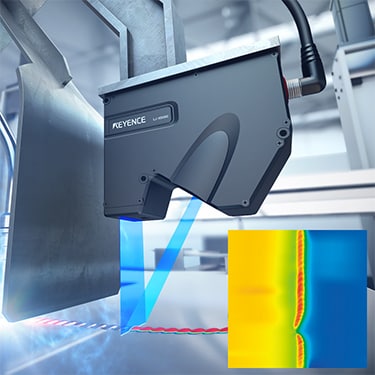 Measure the top of rolls accurately, even those with mirrored surfaces. The confocal CL-3000 makes it easy to profile the top of a roll by recording displacement while scanning over the length.
Confocal Displacement Sensor
CL-3000 series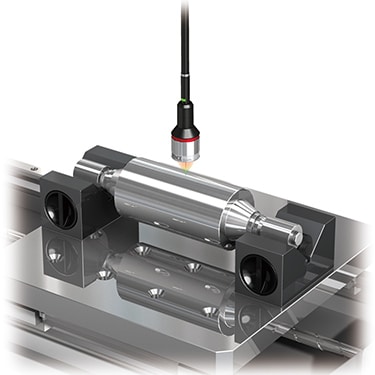 The dedicated jig and alignment tools of the CL-3000 reduce setup time and improve accuracy of in-process thickness measurements. The non-contact thickness measurement method can ignore the influence of vibration for reliable inline inspection.
Confocal Displacement Sensor
CL-3000 series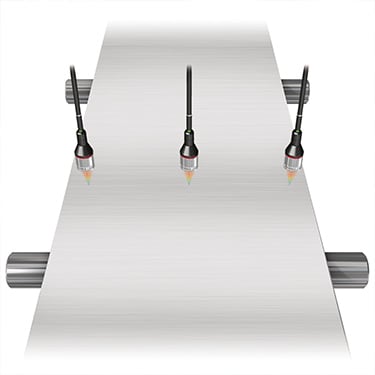 Non-contact measurement of the inner diameter of a pipe is possible using compact sensors and right angle mirrors.
Confocal Displacement Sensor
CL-3000 series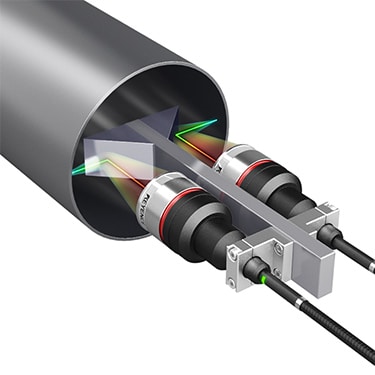 Inspect pipe outer diameter or ovality using single or multi-axis optical micrometres. The micrometre's static LED design maintains high accuracy over its lifespan with minimal maintenance required.
Ultra-High-speed, High-accuracy Optical Micrometer
LS-9000 series

Red hot slabs can be measured during processing to minimize rework. The LK-G3000's long range enables you to place the sensor up to 1m away from the heat source while maintaining accurate measurements.
Ultra High-Speed/High-Accuracy Laser Displacement Sensor
LK-G5000 series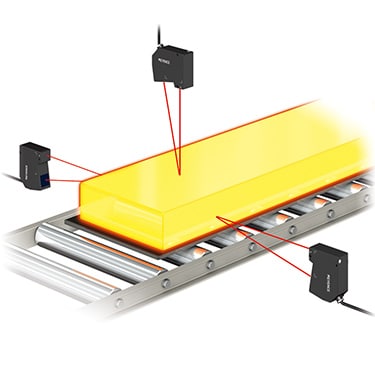 Stably detect the edge position of red hot steel plates using a blue laser profiler. Easily detect defects without touching the sheet.
2D/3D Laser Profiler
LJ-X8000 series