Handheld code Reader
HR-100 series
Handheld code Reader
HR-100 series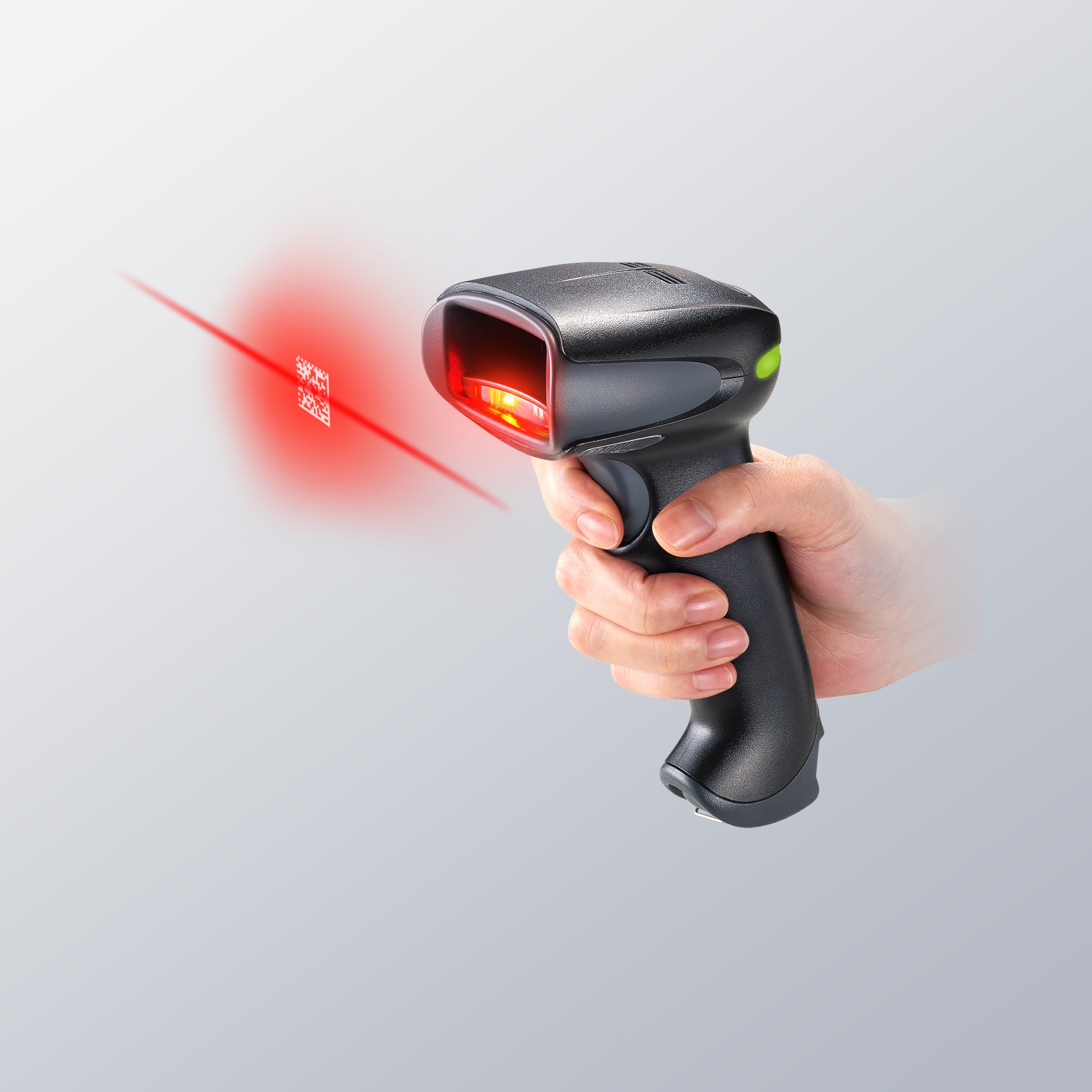 Wide Target Area & High-Speed Response
[WIDE AREA] 265 × 195 mm
[LARGE READING DEPTH] 380 mm
Easy code detection & immediate decoding. Easy code capture allows high speed reading.
Features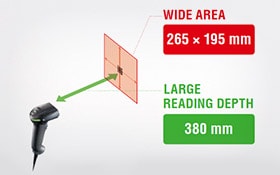 Easy Code Capture Allows High Speed Reading
Thanks to a wide reading area and deep depth of view, codes area easily captured at the pull of the trigger.
Furthermore, high-speed reading that was not available with conventional handheld readers is now possible.
Drop impact resistance 1.8 m
The HR-100 Series is built to withstand accidental drops. You can rely on its durability and use it without fear of damage.
Wireless
The new wireless model of HR-100 Series eliminates the need for challenging cable routing. The increased ease-of-use leads to impressive productivity improvements.