Laser Sensors
A rich lineup of remote setup and received light intensity differentiation laser sensors. This page introduces compact digital CMOS laser sensors that have a built-in amplifier and boast high durability and stability, reflective/thrubeam model laser displacement sensors that are easy to use and have the versatility to support diverse applications, and image-based laser sensors.
Products Lineup : Distance Detection Based Sensors
Products Lineup : Received Light Based Laser Sensors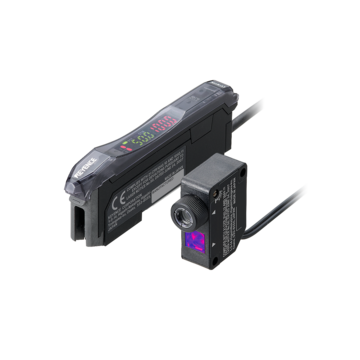 Using a laser enables long distance detection for difficult applications while maintaining a focused, visible beam spot.
Features
Long Range and Visible Beam Spot
LV-N models feature a visible beam spot and sensor options powerful enough to blast up to 26ft. These features offer increased mounting and detection flexibility all while being as safe as a photoeye.
Simplified 1-Touch Teach
Complete set up with just one click. This feature sets the bar when it comes to quick set up.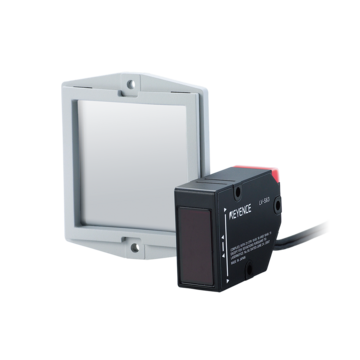 Choose from the largest selection of laser sensors in the industry!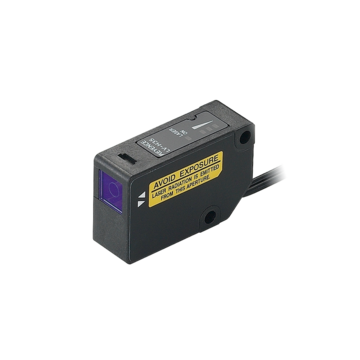 Choose from the largest selection of laser sensors in the industry!
Products Lineup : Laser Displacement Sensors
IX Series image-based laser sensors can measure height anywhere within the area. Camera-based image recognition allows the laser to detect the height of the target point even when workpieces are not perfectly aligned on the production line. The height of where the laser hits the target will vary if the target is tilted or if the target itself is different, but the IX Series can identify the difference in height against the reference. For example, in a parts assembly line, a single IX Series unit can not only check for the presence of parts, but also perform seating checks and other height-based inspections. Thanks to its ability to detect height differences, the IX Series is also free from false detections and errors in the presence of glare from glossy surfaces of metal parts or when the detection target point has the same colour as the background, offering stable automatic inline differentiation.
Features
Unreliable Detection with Conventional Image-Sensors, but Stable Detection with the IX-H
Conventional Image-Sensors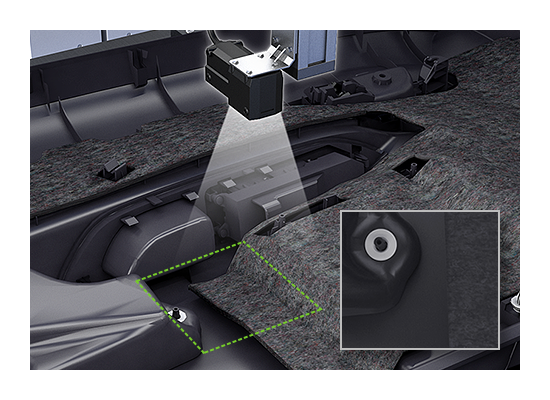 Low contrast targets result in difficult detection
For targets with similar colours or materials, the difference between light and dark is not always clear, which can result in unstable detection.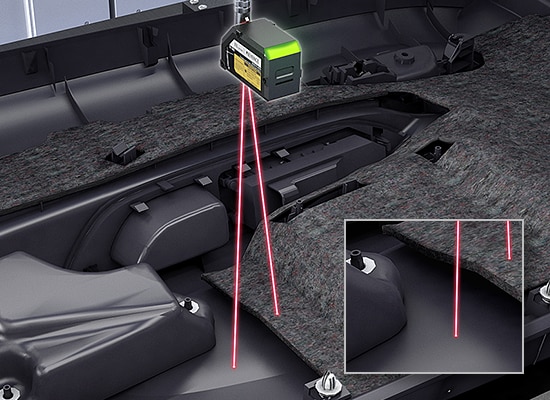 Target contrast does not matter
Height-based detection ensures stable results even when there is low contrast between the target and background.
Unreliable Detection with Conventional Laser-Sensors, but Stable Detection with the IX-H
Conventional Laser-Sensors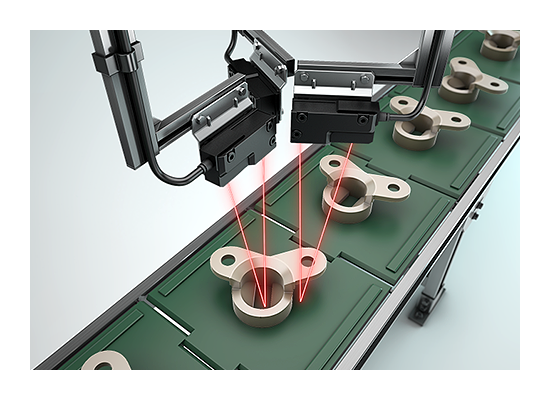 Variations in position and orientation results in incorrect detection
Variations in target position and orientation can cause the spot where the laser hits the target to change, resulting in incorrect detection.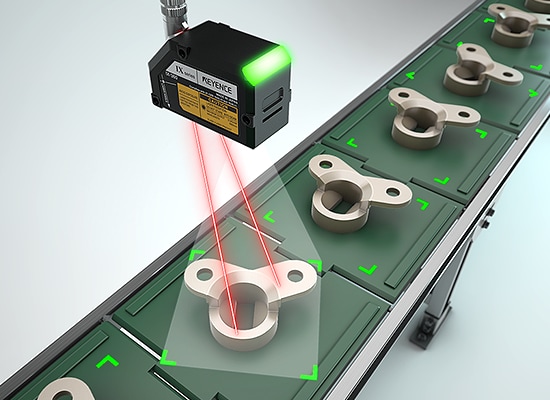 Position Adjustment tool tracks misaligned targets
The camera follows the position, orientation, and placement of the target, making it possible to identify the target location for every target.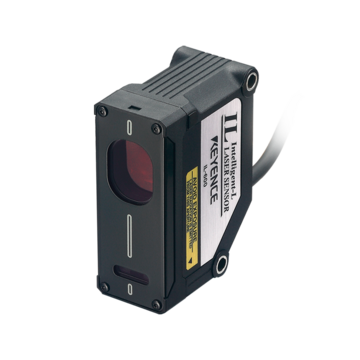 Introducing a new high-performance head for the IL Series Stable performance for the most demanding detection
Tough, Reliable, Repeatable Laser Measurement Simplified. KEYENCE brings you an economical analogue laser sensor.