Laser Displacement Sensors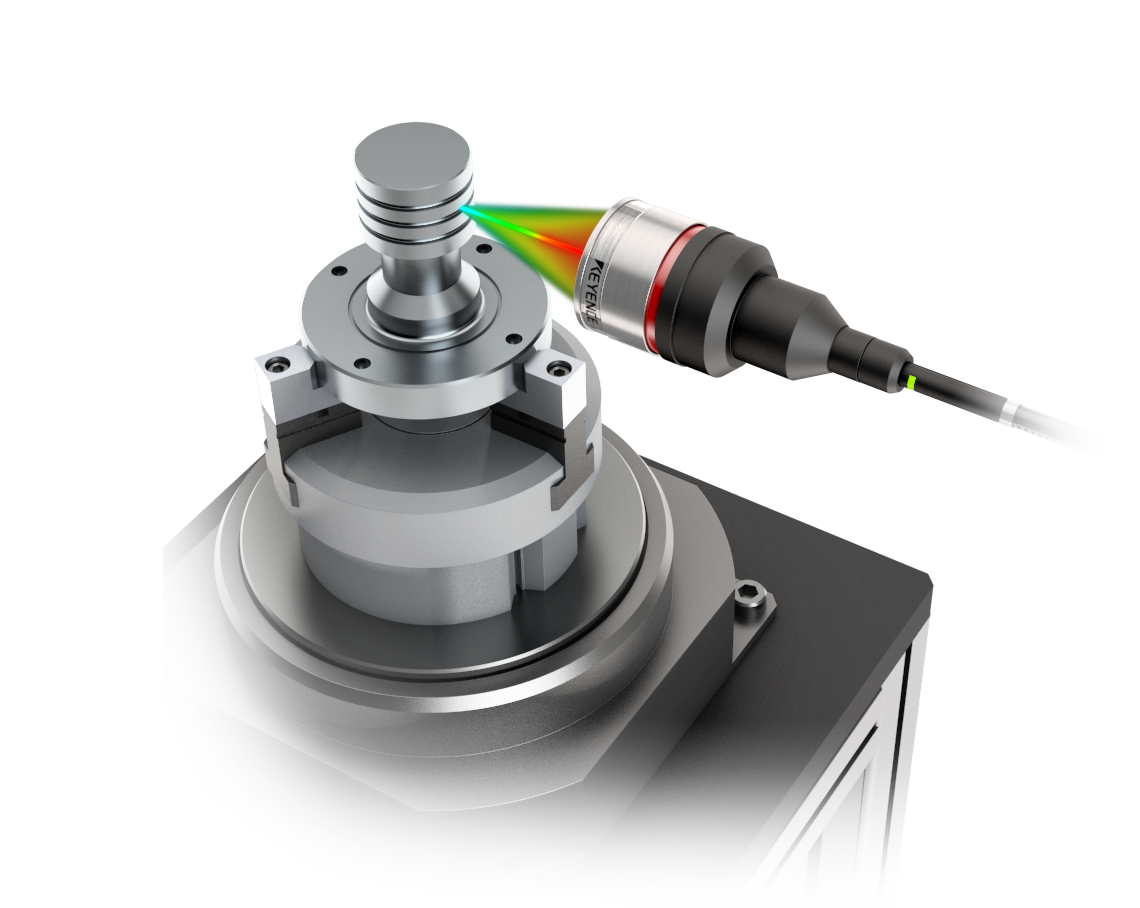 KEYENCE's laser displacement sensors enable non-contact measurement of a target's height, position, or distance. By pairing multiple sensors, measurements such as thickness and width can also be performed. High-accuracy displacement sensors can be grouped into two categories: confocal and laser triangulation. Both provide accurate, reliable solutions for non-contact measurement, but depending on the application one type may offer an advantage over the other.
Products Lineup : High Precision Measurement (Reflective Distance Sensors)
Defining a new standard in laser displacement, this ultra-compact sensor can be installed almost anywhere. Confocal measurement simplifies mounting requirements and enables stable measurement of any surface or shape.
Features
The Multi-Colour Confocal Method Allows for Performance Not Possible With Conventional Systems
Ultra-compact and lightweight
The compact sensor heads, including the industry's smallest at ø8 mm, enable measurement almost anywhere. Utilise previously impossible installation locations, parallel mounting, and other once-unattainable benefits.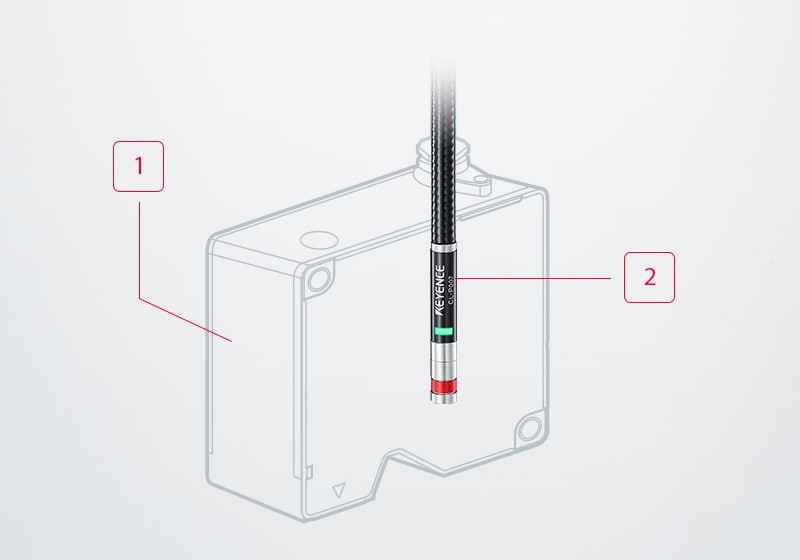 Accurate on curved, uneven, and rough surface
The CL-3000 uses multi-colour confocal technologue. With a wider measurement range and better angle characteristics, get high-accuracy measurement on any surface or shape without mounting concerns.
No influence from heat or electrical noise
The sensor head itself has zero electronic components, just lenses. This helps eliminate measurement error due to heat generation, electrical noise, or optical axis deviations.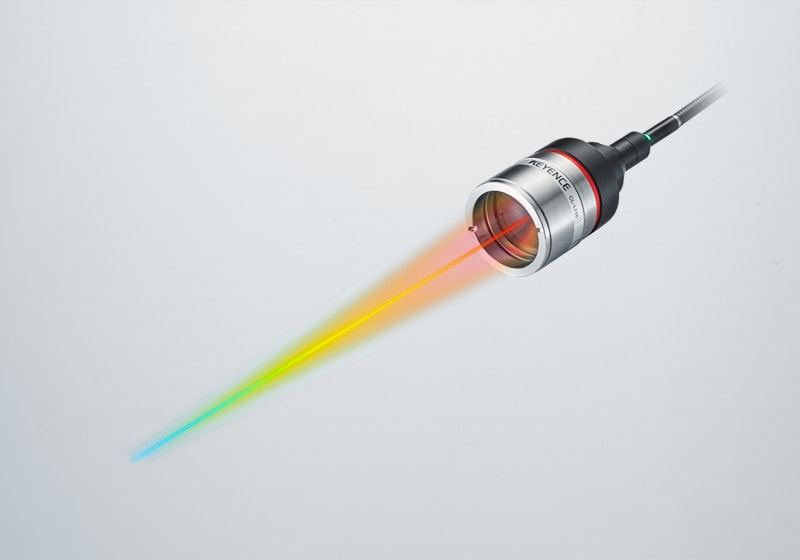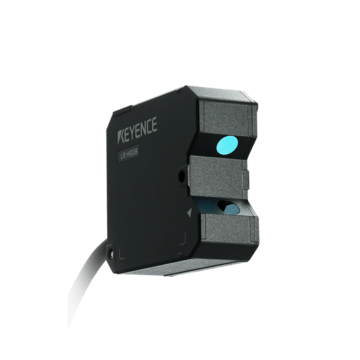 This sensor utilises laser triangulation to balance best-in-class speed and accuracy to provide excellent performance for a wide range of applications.
Features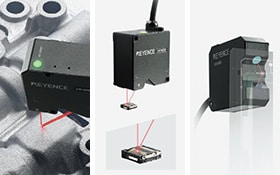 Stable Measurement on Any Target
Automatically adjusts the laser light intensity to the optimal level according to real time feedback from the target.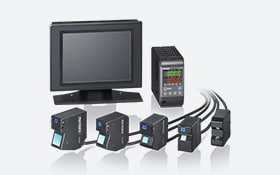 Variety of Sensor Heads Available
Handle any measurement situation thanks to a lineup of more than 20 different sensor heads.
6 sensor-heads are available with the newly-developed algorithm and 2 types of optical systems.
Products Lineup : Reflective Distance Sensors
IX Series image-based laser sensors can measure height anywhere within the area. Camera-based image recognition allows the laser to detect the height of the target point even when workpieces are not perfectly aligned on the production line. The height of where the laser hits the target will vary if the target is tilted or if the target itself is different, but the IX Series can identify the difference in height against the reference. For example, in a parts assembly line, a single IX Series unit can not only check for the presence of parts, but also perform seating checks and other height-based inspections. Thanks to its ability to detect height differences, the IX Series is also free from false detections and errors in the presence of glare from glossy surfaces of metal parts or when the detection target point has the same colour as the background, offering stable automatic inline differentiation.
Features
Unreliable Detection with Conventional Image-Sensors, but Stable Detection with the IX-H
Conventional Image-Sensors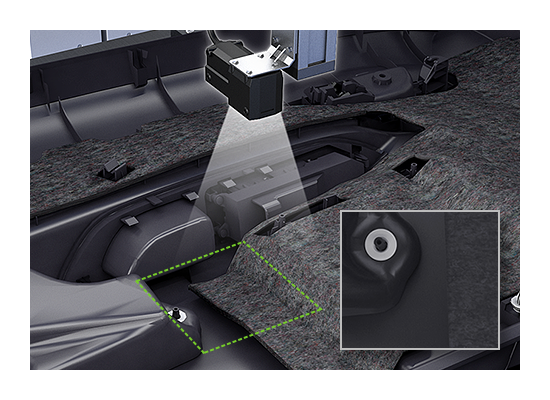 Low contrast targets result in difficult detection
For targets with similar colours or materials, the difference between light and dark is not always clear, which can result in unstable detection.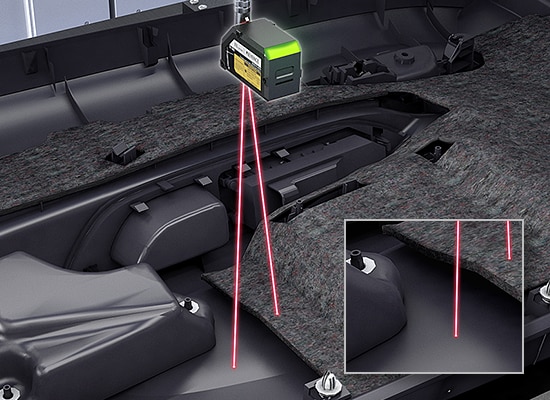 Target contrast does not matter
Height-based detection ensures stable results even when there is low contrast between the target and background.
Unreliable Detection with Conventional Laser-Sensors, but Stable Detection with the IX-H
Conventional Laser-Sensors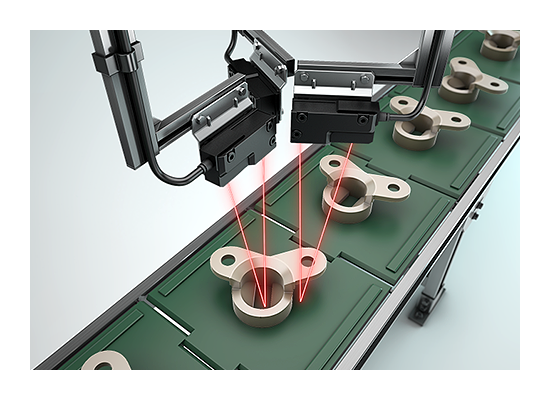 Variations in position and orientation results in incorrect detection
Variations in target position and orientation can cause the spot where the laser hits the target to change, resulting in incorrect detection.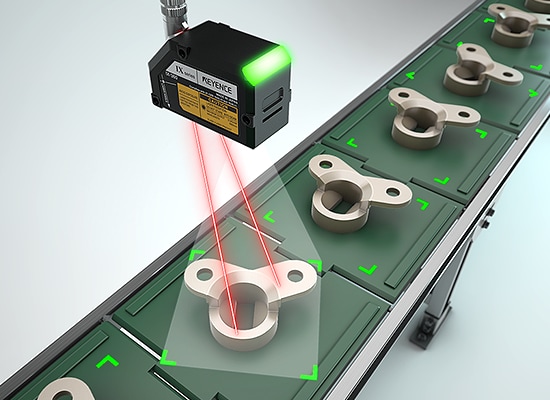 Position Adjustment tool tracks misaligned targets
The camera follows the position, orientation, and placement of the target, making it possible to identify the target location for every target.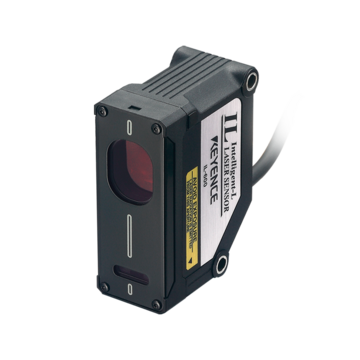 Introducing a new high-performance head for the IL Series Stable performance for the most demanding detection