STRONG - Rugged Exterior Increases Life & Decreases Downtime
The rugged metal housing and recessed lens make the GL-R resistant to twisting, vibration, and even direct impact. Additionally, its high power (49'+ of range) and increased enclosure ratings (IP65/IP67) allow the GL-R to withstand the most demanding environments.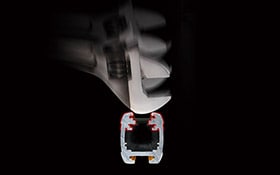 SIMPLE - Less Wiring, Less Hardware, Less Work
A built-in controller, unique wiring options, and optional safety relay with quick connect cables greatly contribute to the simplicity of the GL-R Series. Setup is further simplified with quick fit brackets and tools that ensure alignment.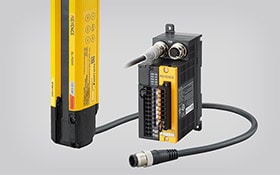 SMART - Intelligence You Can See
Full length status indicators, integrated functionality and built-in series connection are a few of the attributes that make the GL-R Series the intelligent choice.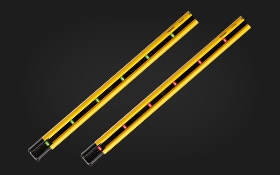 Download Catalogue
SEE IT IN ACTION!
Your KEYENCE direct sales engineer can bring the product to your facility for a live demonstration. KEYENCE's sales engineers are highly trained and have extensive industry experience to help you find the solution you need.
APPLICATION ASSISTANCE / SUPPORT / MORE
Need more information about one of our solutions? Want a price quote? Have a support question? Contact us with your enquiry and your local product expert will reach out to you with the best answer.
Have a quick question or prefer to reach out by phone?
+32(0)15-281-222
*Callers will be directed to the nearest sales office.
Download Catalogue
For visitors who viewed this page
{"bottomHierarchy":"4","bottomObjectId":"WS_SR54488","bottomModelId":"","bottomAssetType":"Other document","bottomAdLocal":"recoassetbottomsuz","thumbnailFilePath":"/img/asset/","recommendDownloadUrl":"/download/download/confirmation?"}