Long Range and Visible Beam Spot
LV-N models feature a visible beam spot and sensor options powerful enough to blast up to 26ft. These features offer increased mounting and detection flexibility all while being as safe as a photoeye.

Simplified 1-Touch Teach
Complete set up with just one click. This feature sets the bar when it comes to quick set up.

Flexible Use
The LV-N Series includes several features that help customise the sensor to any application. Whether focusing the laser to a tight spot or utilising area mode detection, these sensors can be tailored to any application.

Compatible with multiple open field networks
KEYENCE has developed communication modules that are compatible with open field networks (CC-Link, DeviceNet™, EtherNet/IP™, EtherCAT). These units enable the NEO Series sensors to be installed and used on the same network as a variety of devices from other manufacturers.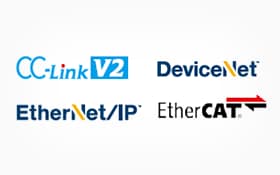 Download Catalogue

SEE IT IN ACTION!
Your KEYENCE direct sales engineer can bring the product to your facility for a live demonstration. KEYENCE's sales engineers are highly trained and have extensive industry experience to help you find the solution you need.
APPLICATION ASSISTANCE / SUPPORT / MORE
Need more information about one of our solutions? Want a price quote? Have a support question? Contact us with your enquiry and your local product expert will reach out to you with the best answer.
Have a quick question or prefer to reach out by phone?
+32(0)15-281-222
*Callers will be directed to the nearest sales office.
Download Catalogue

For visitors who viewed this page
{"bottomHierarchy":"4","bottomObjectId":"WS_SR50672","bottomModelId":"","bottomAssetType":"Other document","bottomAdLocal":"recoassetbottomsuz","thumbnailFilePath":"/img/asset/","recommendDownloadUrl":"/download/download/confirmation?"}