Save wiring time with open field network
Wiring work can be cumbersome. For example, importing five outputs to a PLC from 10 amplifiers with amplifiers requires 52 individual wires. Using the DL Series for communication, wiring can be completed with just three wires.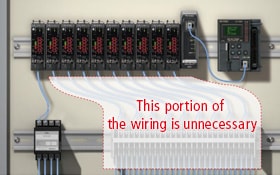 Batch read and change settings for multiple amplifier units
Batch transmit data for a maximum of 15 units. Settings can also be changed from a PC or PLC which leads to reduced setup time.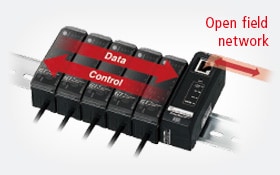 Download Catalogue
SEE IT IN ACTION!
Your KEYENCE direct sales engineer can bring the product to your facility for a live demonstration. KEYENCE's sales engineers are highly trained and have extensive industry experience to help you find the solution you need.
APPLICATION ASSISTANCE / SUPPORT / MORE
Need more information about one of our solutions? Want a price quote? Have a support question? Contact us with your enquiry and your local product expert will reach out to you with the best answer.
Have a quick question or prefer to reach out by phone?
+32(0)15-281-222
*Callers will be directed to the nearest sales office.
Download Catalogue
For visitors who viewed this page
{"bottomHierarchy":"4","bottomObjectId":"WS_SR48239","bottomModelId":"","bottomAssetType":"Other document","bottomAdLocal":"recoassetbottomsuz","thumbnailFilePath":"/img/asset/","recommendDownloadUrl":"/download/download/confirmation?"}